One Way to Keep Your Beach Mood All Year Round: The Neptune Festival Poster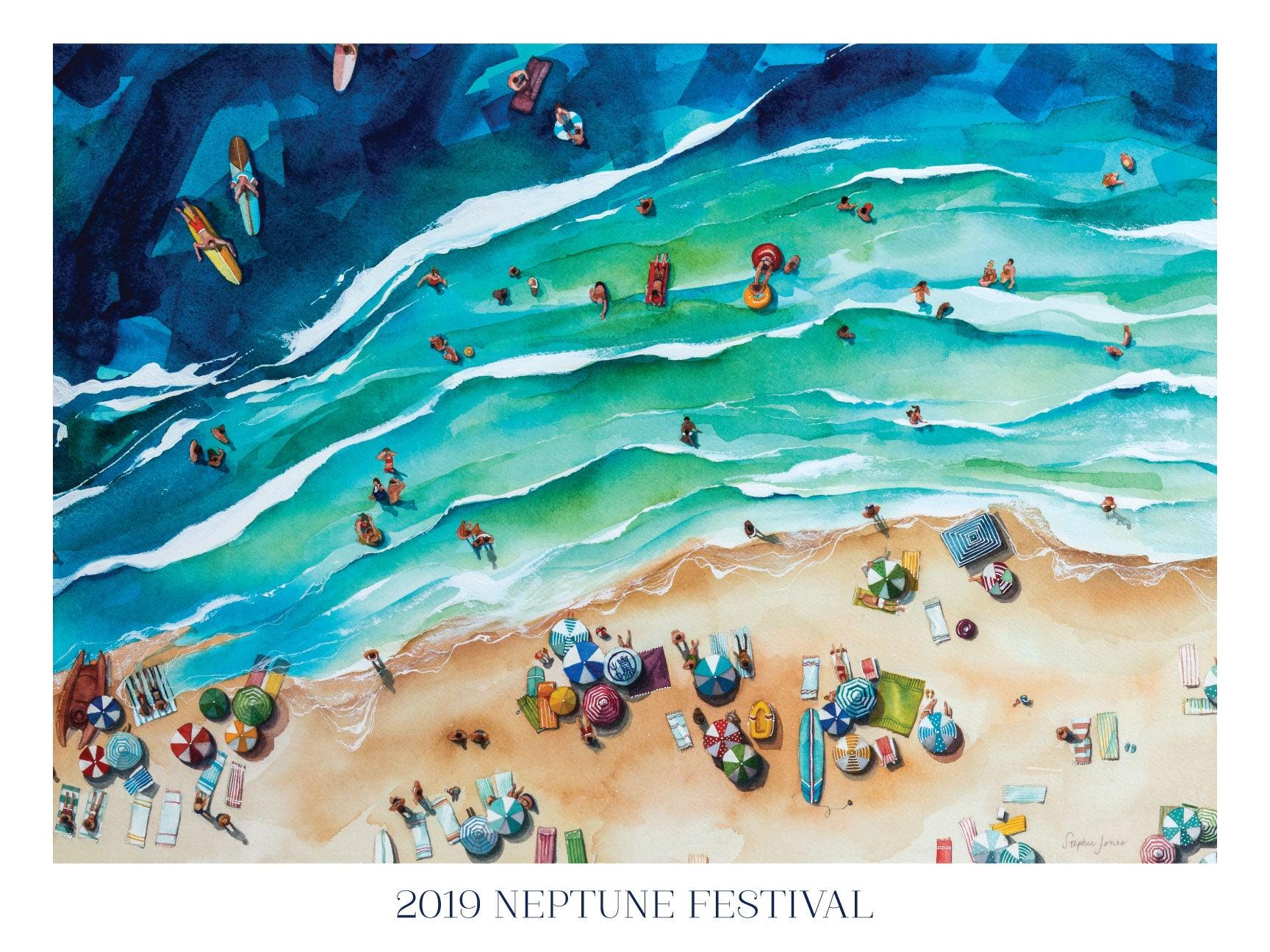 Summer is coming to an end, but you can keep those good beach vibes coming all year round with this year's Neptune Festival poster! 
I was honored to be contacted by the Neptune Festival Committee in early spring so we could work together to make this gorgeous colorful commemorative poster! 
Each year, the Neptune Festival Poster Artist Selection Committee visits Virginia Beach area galleries in search of a local artist whose work best visually captures what the Neptune Festival exists to promote: A celebration of beach life. 
I'm so proud to be counted in this exclusive group of artists, including some of my very favorites, like Lisa Ashinoff and Ellen Sinclair. 
"Stephie so beautifully captured what it means to know and love the beach in her image." Said, Nancy Creech, President and CEO of the Neptune Festival. "It's an enchanting piece; I find it absolutely captivating. No doubt it will be a huge crowd favorite."
For more info on my background and this year's poster, enjoy this riveting article by Lee Belote for the Virginian Pilot.
Where to Buy Your 2019 Poster
Posters will be available for sale at the Neptune Festival Boardwalk Weekend September 27-29 at the Poster Booth located on the boardwalk at 24th Street and also online,
>> CLICK HERE to purchase yours online.
>> For those of you that prefer signed copies, you can purchase those versions here.
Artist Statement about "One Size Fits All"
"The first time I saw the ocean, I was greeted by an endless stream of shells. All free, all for me, no limited supply. I was inspired and elated. I'd comb through them and lose time. It's also how I feel about the people I see at the beach. In creating this painting, I tried to capture my own early feelings about there being no beginning or end, no start or stop, so much variety and activity without limits. The beach is a place to explore. To think. To not think. Swim or don't. Read or sleep. Tan or burn. Float or surf. Laugh or cry. Find a creature. Lose a creature. It invites you to wander. To wonder. To come back."
Behind the Scenes

---
About the Neptune Festival
This year's Festival spans the length of the oceanfront boardwalk between 2nd and 36th Streets and includes an Art & Craft Show featuring the works of over 250 artists, Neptune's Land of Sand—a huge tented display of 22 awe-inspiring sand sculpture entries to the International Sand Sculpting Championship, ongoing live entertainment from 27 musical performances on three festival stages along the boardwalk, a volleyball tournament, 8K Race, Grand Parade, delicious food—and so, so much more! Check out all the fun at NeptuneFestival.com.