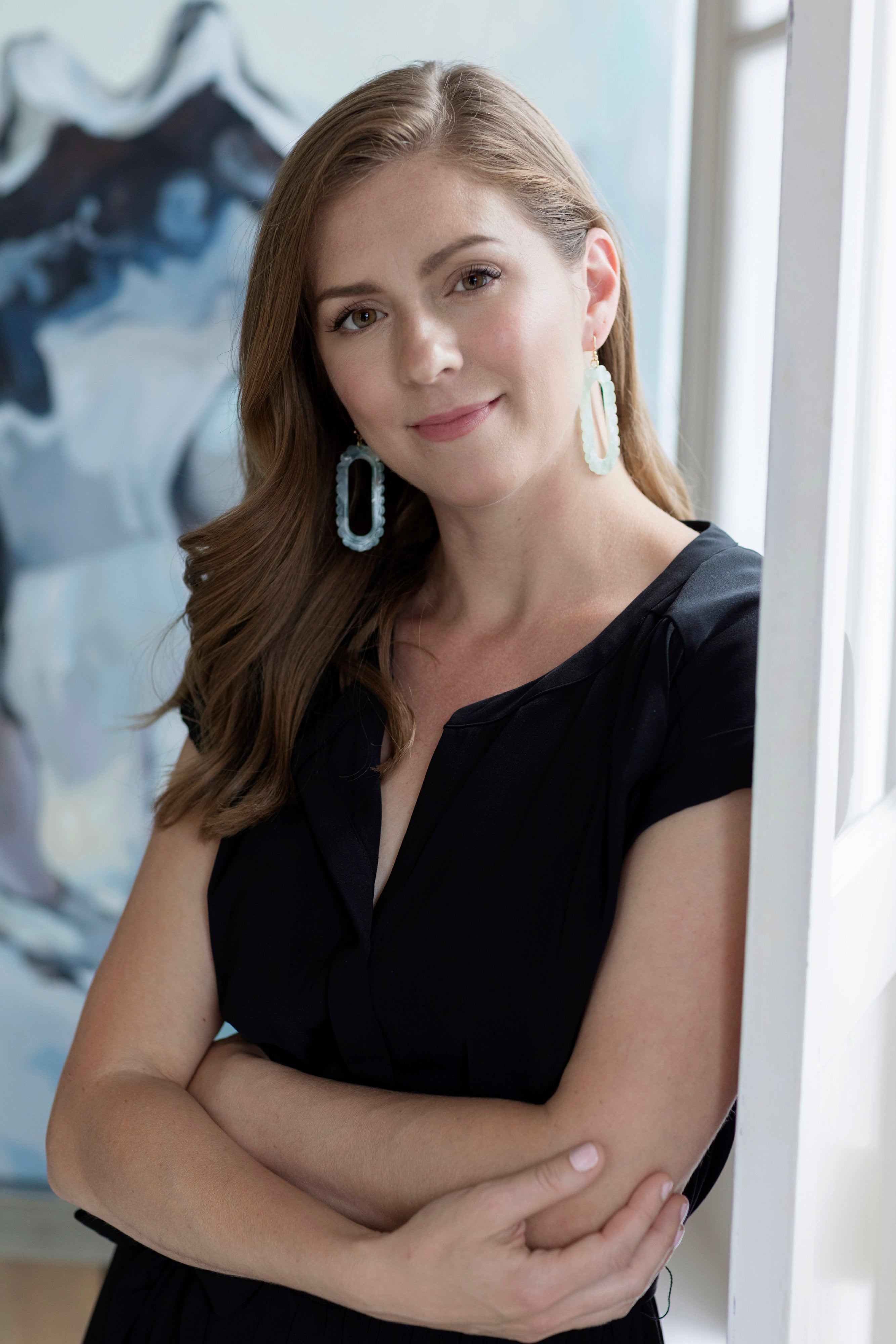 about the artist
Stephie Jones
Stephie Jones is a coastal artist based in Virginia Beach who is well known for her range of captivating interpretations of oysters. She experiments with her subjects in all forms, sometimes focusing on realism, other times mood, and often experimenting with color and abstracted shapes or layering texture and pattern.
She is inspired by the colors and textures of the coastal life around her. Beyond oysters, she also enjoys painting oceans, waves, and beach scenes. Her favored mediums are acrylics and watercolor because they are so versatile and really allow for color play. 
Stephie was honored to be asked to be the 2019 Virginia Beach Neptune Festival Poster artist and learned it was a top seller once sales were tallied. Her work has been accepted by Minted.com for licensure after winning an editor's choice position during a competition for work to be sold at West Elm.
Stephie's work is displayed at
Palette Home in Richmond, Va., with LizaPruitt.com, Art Chalet Gallery (Highlands, NC) and Beach Gallery (Va. Beach). Virginia Beach studio visits available by appointment only, call (757) 802-6974. 

"I was working as a graphic designer until something terrifying happened, and it changed everything. Before that time, I was always an artist but I wasn't sharing my gift and life's purpose with anyone. It's a heck of a story, but one I think you might enjoy. Click here to get to know me better and you'll learn how something very simple changed my life path tremendously."