Taste Unlimited Install 2023-24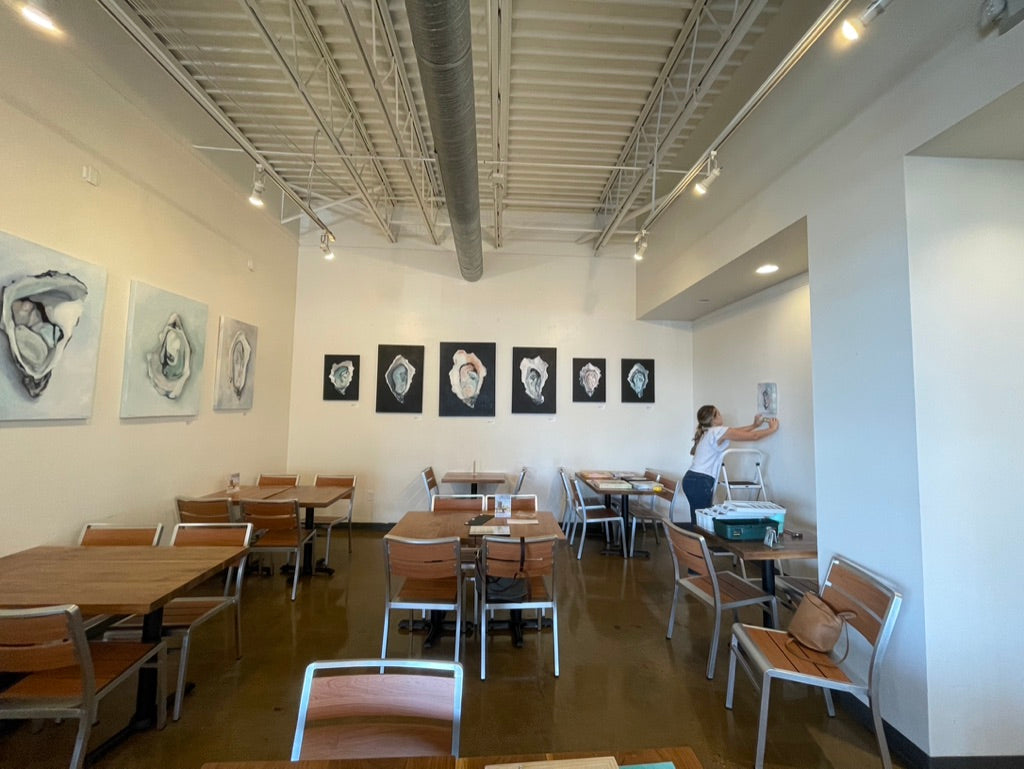 A few weeks ago I got the chance to install a fun selection of my oyster paintings at Taste Unlimited at Hilltop!
If you're a Virginia Beach local, come check them out!
Taste Unlimited
1544 Laskin Rd #110, Virginia Beach, VA 23451
I've had so much fun making these pieces and I'm really excited to share them in this space. Since the show went up I've had locals texting me photos of my work from the shop and it's so fun to see them loving on my pieces!

Each work is so precious to me, and I love that they'll bring joy to so many people!
It's incredible to see this space come alive with color and creativity after just an hour of working with the talented Alei Rathjens who is a math wizard and impressively hung each piece perfectly!
To view the install, check out the hyper lapse here.