The 2023 Coastal Virginia Magazine Idea House with Stephen Alexander Homes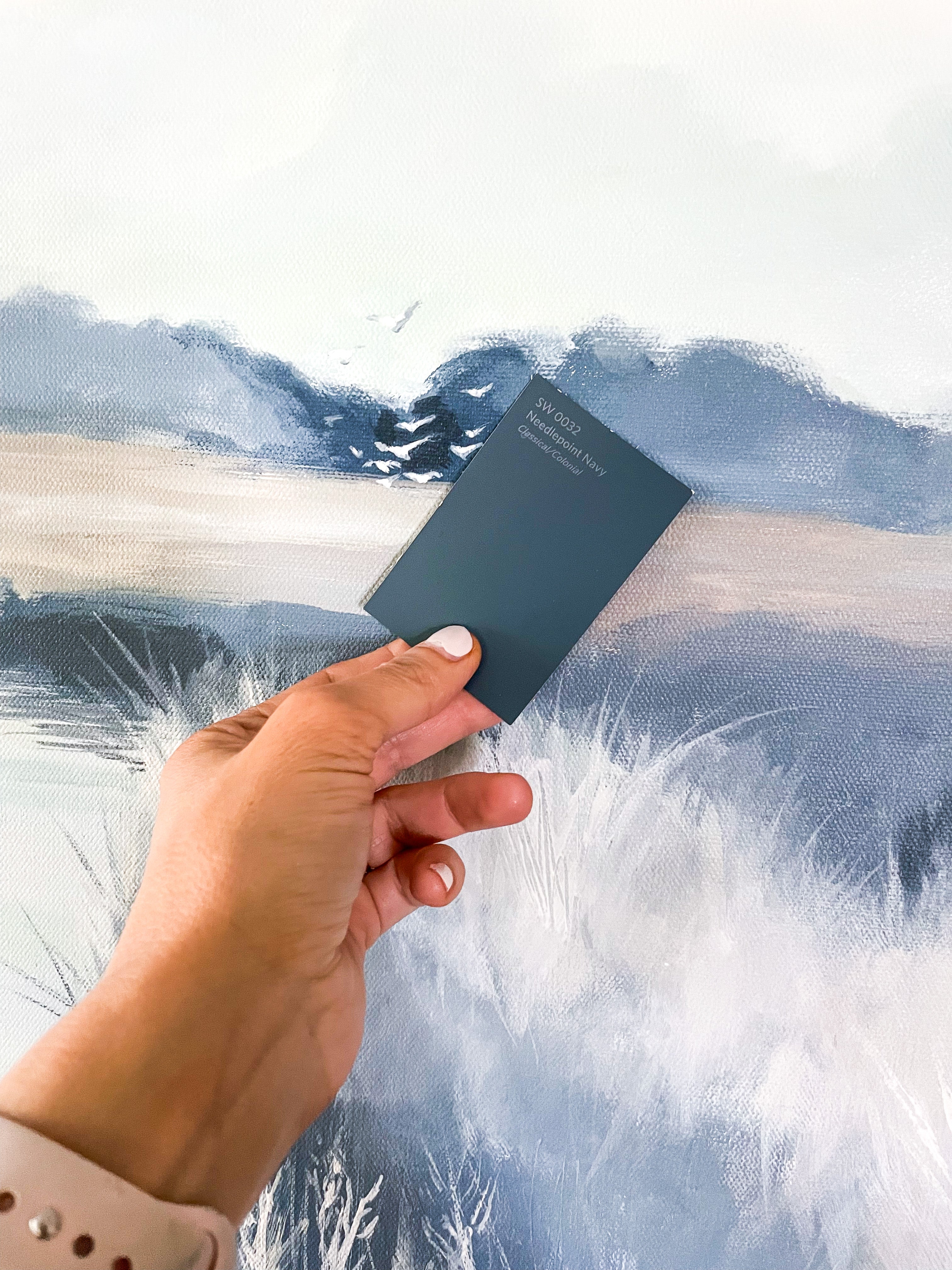 This year I got to team up with a few of my favorites - Stephen Alexander Homes and Susan Wilson Interiors - to create a unique coastal painting for the 2023 Coastal Virginia Idea House by Coastal Virginia Magazine.
Legacy 168 is a beautiful set of townhomes that presents a new concept in a luxurious urban lifestyle and is located in Chesapeake, Va. in the heart of Great Bridge.
Learn more about it in the Sept.-Oct. 2023 issue of Coastal Virginia Magazine followed by two weekends of special open house events.
Guests can see the latest and greatest in home design at the 2023 Coastal Virginia Magazine Idea House (check their site for official event dates and info as they become available).
My coastal marsh painting is featured prominently on the 2nd floor at the base of the stairs.
One of the things I liked best about this piece was a request that we match the blue to Sherwin Williams' "Needlepoint Navy" so it would work in harmony with the paint color used for the stair railing. The rest of the piece is gentle and soft which mirrors the look of the showhouse. The other pieces are muted and monochromatic, making this piece stand out as one of the most colorful in the Idea House.