Now Showing at Palette Paint & Home in Richmond, Va, thru 9/30!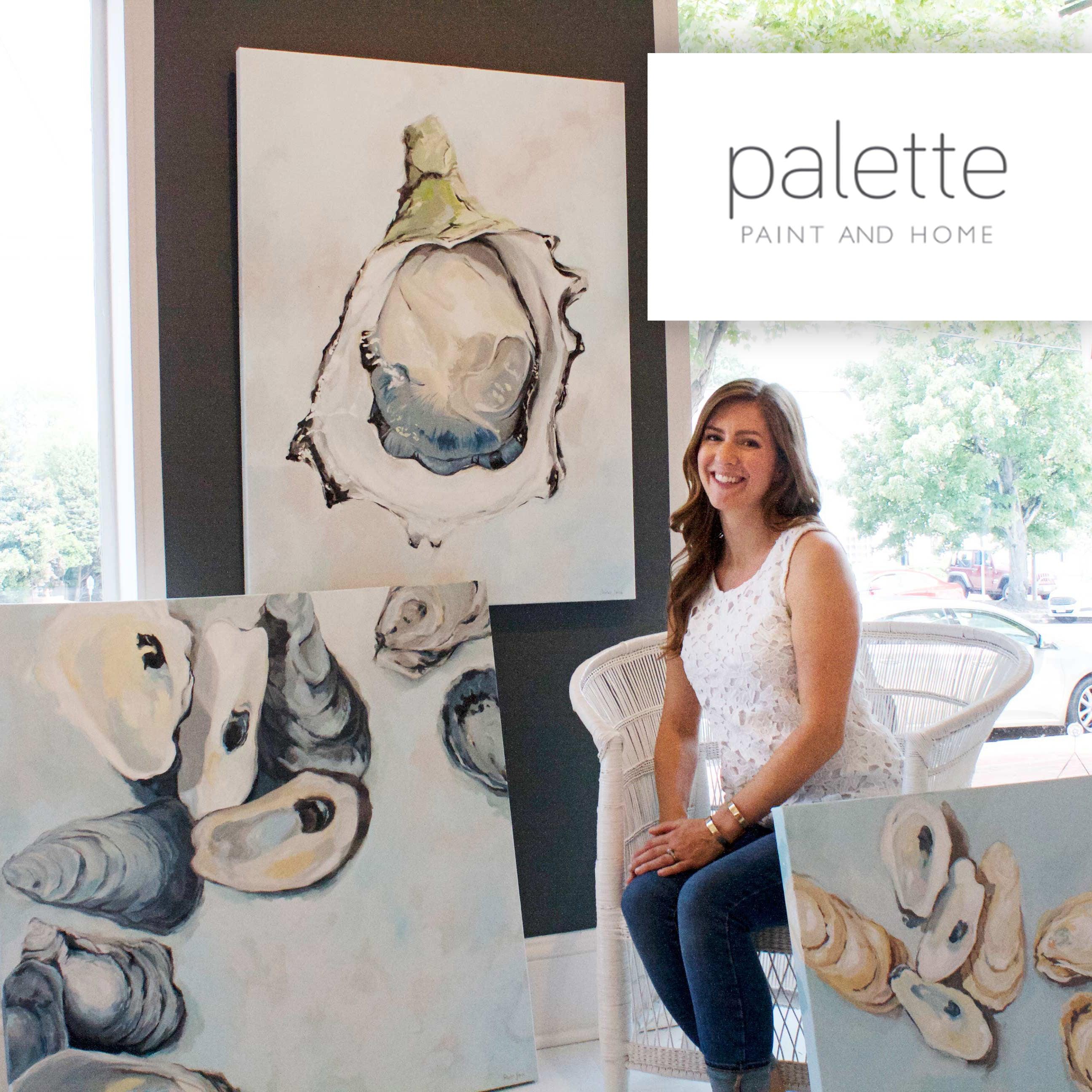 Hi all! My work is being featured this month at Palette Paint & Home (5813 Grove Ave, Richmond, VA 23226) and I'm so excited for you to come out and take in all the new oysters! This collection has a focus on large pieces (36x36 and 30x40's) for those of you looking for some gorgeous statement pieces. 
The show runs August 15-Sept. 30, 2018 so come out and see all the pretty paintings (ummmm and check out their *beautiful* chandeliers and all of the Farrow & Ball paint colors that I'm coveting right now). 
Hours:
Monday – Friday,  9:00am – 5:00pm
Saturday,  10:00am – 4:00pm | Closed Sunday
You can preview the pieces here (all pieces will be shown as "sold out" on my site as they are only available in store at Palette Paint & Home until Septe 30,  2018. For availability please call Palette at (804) 716-1742).
One of my very favorite friends traveled up to Richmond with me to help me unload my paintings. We both immediately swooned at the beauty of this lovely gallery space. Just look how perfect it is! We got a chance to wander around Richmond and then had a girls night with my amazing sister in law and other friends afterwards - yummy dinner at Edo's Squid and then over to The Graduate's rooftop bar, Byrd House, for a perfect summer night of sipping mojitos where we randomly saw George Clinton in the lobby.