Live Painting at the Commonwealth Coastal Classic, Oct. 20, 2-4 p.m.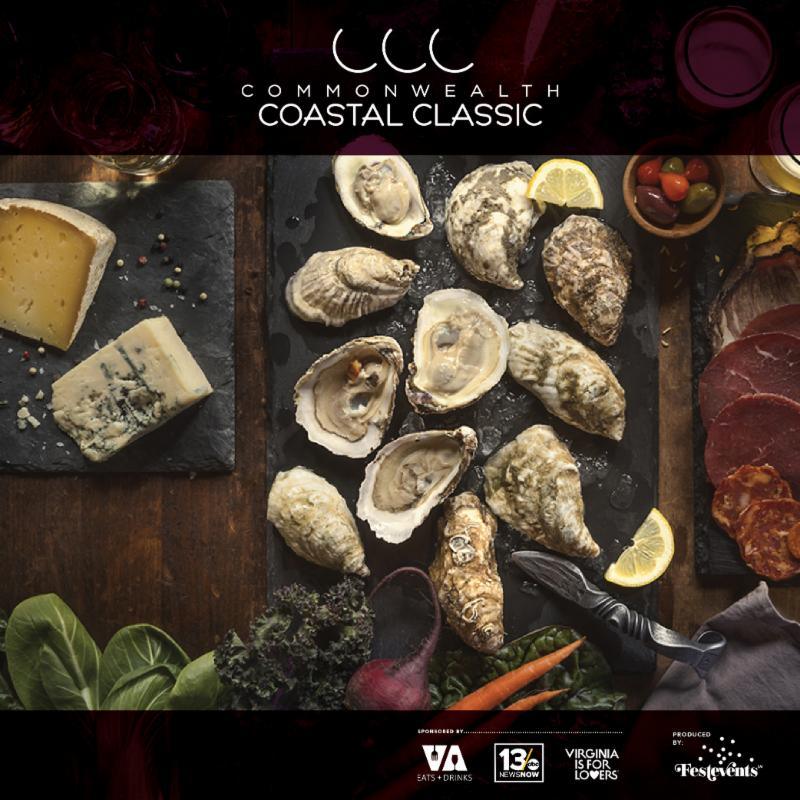 In October, I'll be painting oysters LIVE at the Commonwealth Coastal Classic—a festival full of fine-dining chefs, small-batch craft beer, local spirits, wine tastings, open-flame cooking and Virginia oystermen.
You can see my work taking shape on Oct. 20 from 2-4 p.m. at Town Point Park in Norfolk. Foodies, wine lovers and art collectors will be flocking to this first of its kind event in Hampton Roads (rescheduled date due to inclement September weather).
More than 30 head chefs from culinary leading lights like Harper's Table of Suffolk, Fin Seafood of Newport News, and Eurasia (a personal fave of mine) and Zoës Steak and Seafood of Virginia Beach will personally serve their one-of-a-kind small plates to attendees.
Ticket holders will have access to 50 Virginia fine wines, seasonal and limited release craft beers, spirits and craft cocktails.  Shop from unique artisans, visit with award winning cookbook authors, relax to live music from the Crooked Road, Virginia's Heritage Music Trail Tour, and more!
Table and Tonic will also be exhibiting at this event, and will be selling my oyster paintings in their Ghent Store in Norfolk this fall (915 West 21st Street | Norfolk, Virginia)!
Learn more about the artisans displaying here and more about this event in this recent Virginian-Pilot article here. Tickets are $125 but are on special through the end of the month, so grab up your tickets before August 30th! 
COMMONWEALTH COASTAL CLASSIC
Saturday, October 20, 2018
12pm - 5pm (live painting 2-4 p.m.)
Town Point Park, Downtown Norfolk Waterfront