Finding a Way to Give Back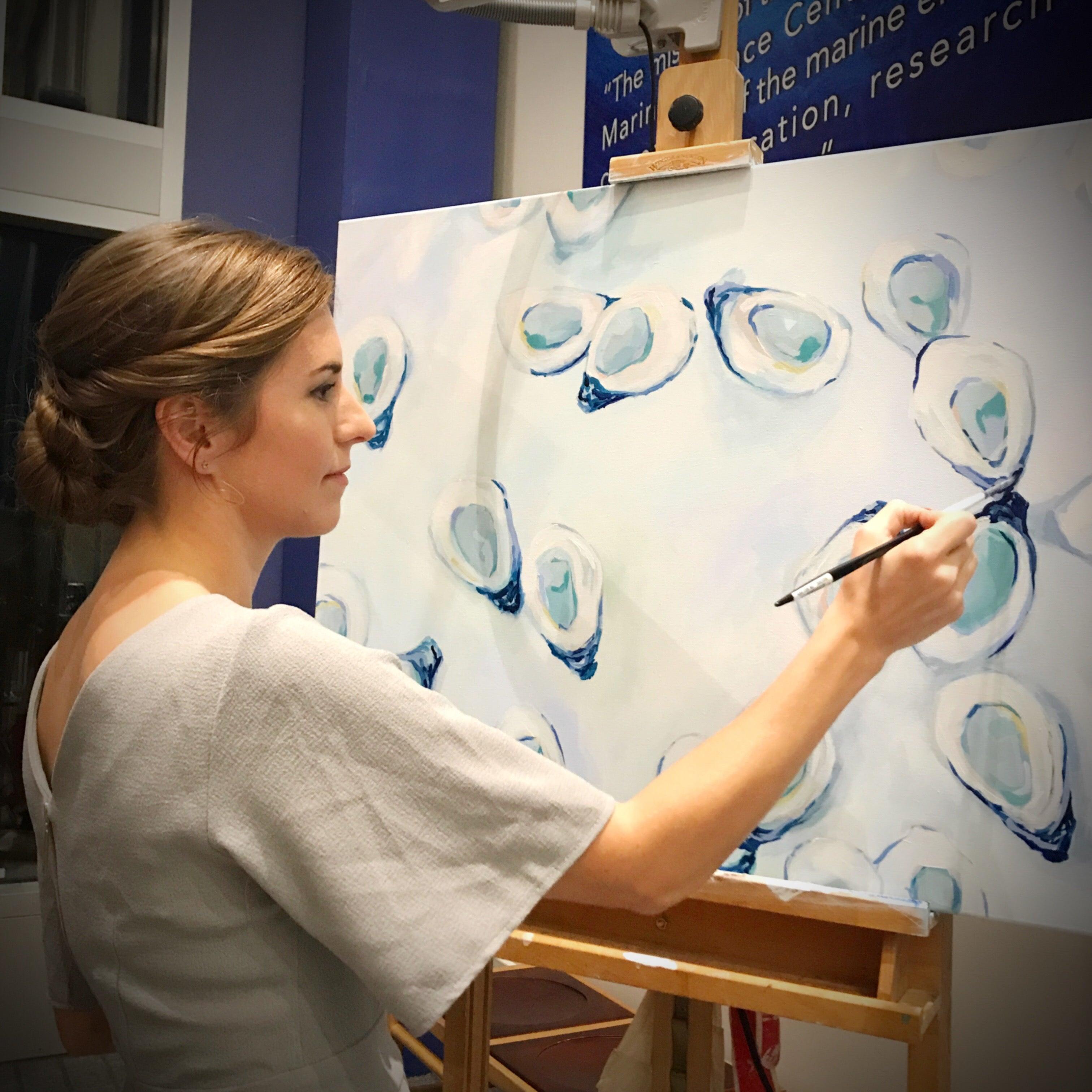 I had an amazing time painting live at the Virginia Aquarium's Annual Commotion in the Ocean Gala. My donated painting, Sea Glass, auctioned for $750, which warmed my heart. Finding a way to give back to people with missions we can get behind feels wonderful.
I hope the final bidder is as happy with the piece as I was while painting her. It was great fun to see the aquarium beautifully lit at night while chatting with all kinds of beautifully dressed people as I painted a new piece for my upcoming solo show this November.
My upcoming show at Toast in Richmond, Va. will be installed on November 13, 2017. Pieces for that collection will become available for sale online and on site. Stay tuned.