Keynote Speaker at VBPL & MOCA's ArtFest: Nov. 17, 2017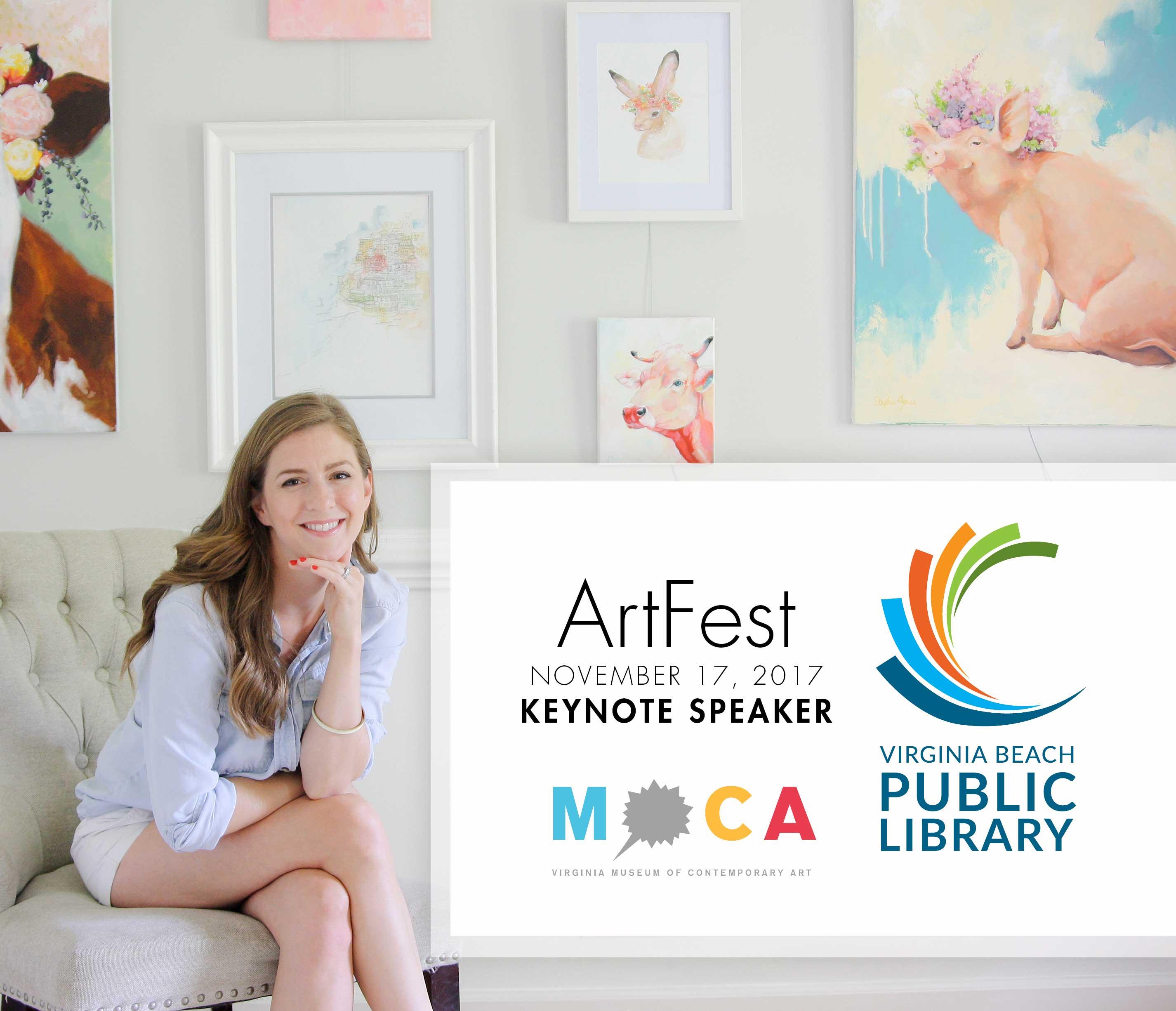 I'm beyond thrilled that the Virginia Beach Public Library and MOCA (Museum of Contemporary Art) have partnered to create the first annual ArtFest in Virginia Beach, created specially for artists attending high school this November. And I'm over the moon that they approached me and asked me to be the Keynote speaker for the inaugural event!
I'll be speaking about the career path to becoming an artist, as well as my work and process. I'm so very flattered to have been approached, and am excited to help influence an upcoming generation of local artists! I wish I had more art career guidance during my high school years so I'm very glad to be a resource for this wonderful group of teens.
This event will invite 60 Virginia Beach teens to spend an evening experiencing the arts through hands-on activities, including sessions in theater, textile arts, and visual arts. All attendees will also participate in a collaborative art piece hosted by MOCA.  
My Key Note speech will run from 6:15-6:45 p.m. with a Q & A session to follow.